Imagine a world where each country uses different standard paper sizes- printing maching manufacturers may develop machines to adapt more types of different paper sizes; software like Microsoft Office will have to add the function to adapt to the paper size of various countries; and when you work in another country, you will have to get used to the new paper dimension in this country; when your shelves are full of books from different countries, it will look very weird because no books of two languages are the same size; not to mention the exchange of physical paper documents between countries. All these will bring a lot of inconvenience to our life and work.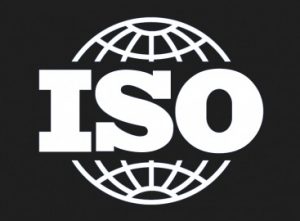 The idea of ISO standard paper sizes was first proposed by German scientist Georg Christoph Lichtenberg. Georg thought that if the ratio of length to width of a piece of paper set as √2:1, then if the paper is divided into any part in half, the length of the smaller one would be equal to the width of the previous size, and it would be both beautiful and practical in use. Later, people subdivided and standardized this idea, and formed today's ISO paper sizes standard, including ISO216 standard and ISO269 standard.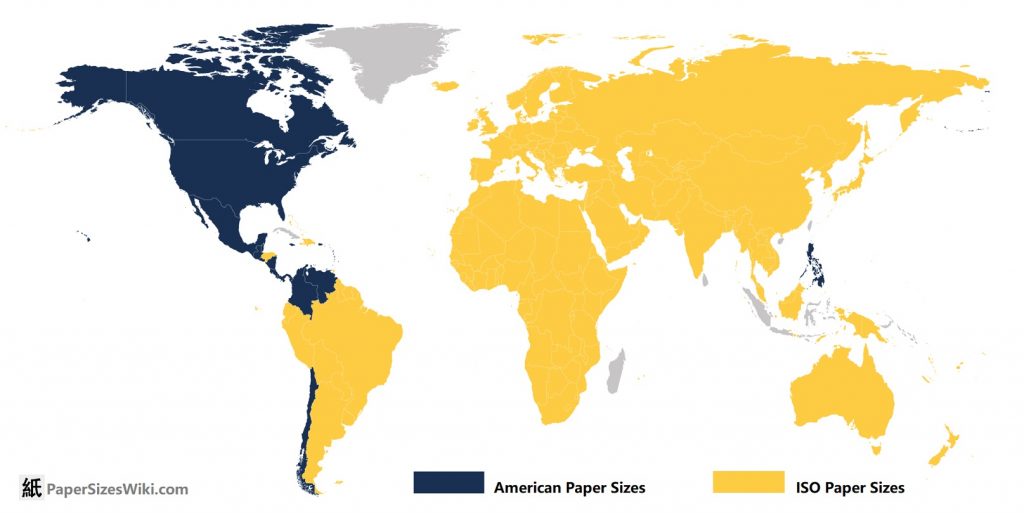 Now, as the most popular paper sizes standard, the ISO standard are widely used in most countries of the world except North America. ISO standard sizes involve sizes of series A , B, C and RA & SRA. (We don't have more specific information about D size, please kindly let us know if you do).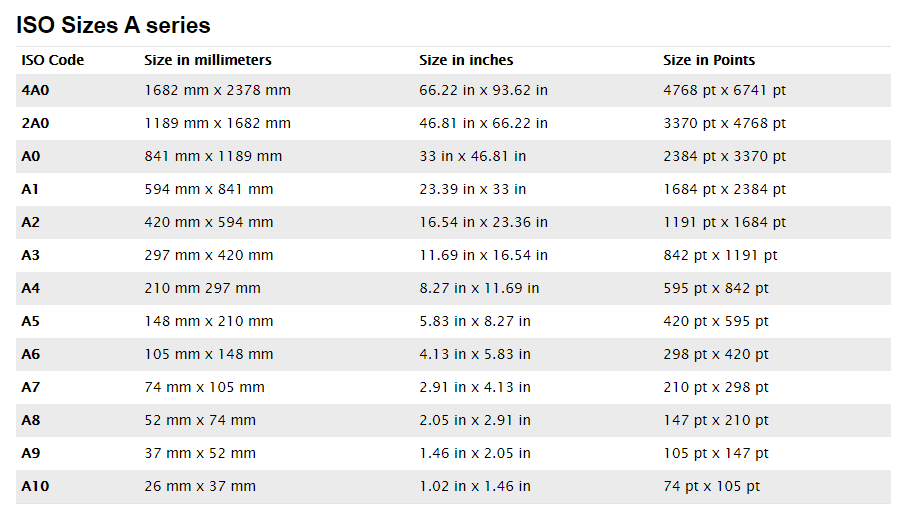 ISO216 standard determines the rules of A series paper sizes and B series paper sizes, that is, the ratio of length to width of paper should be √2:1.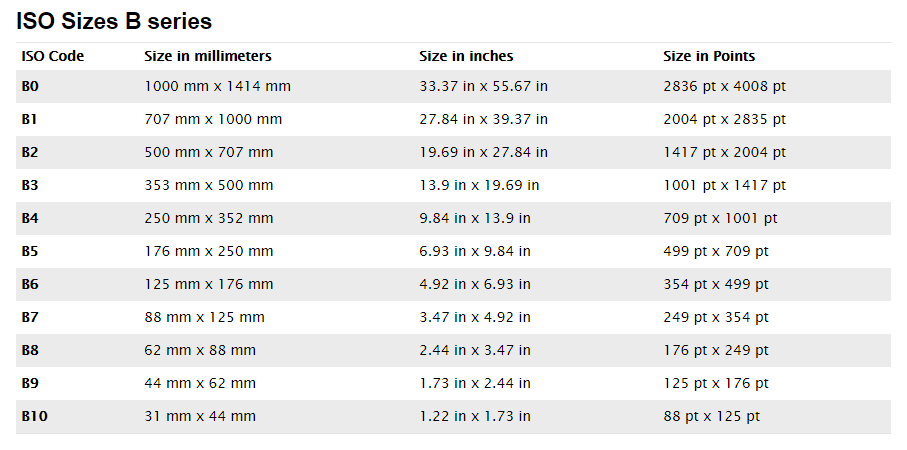 While ISO269 specifies the sizes of C envelope series, which is an evelope series and suitable for A series size. Since C envelope series must adapt to the A series paper size in use, the ratio of length to width of C series envelope size is also √2:1, that is, 1.4142:1.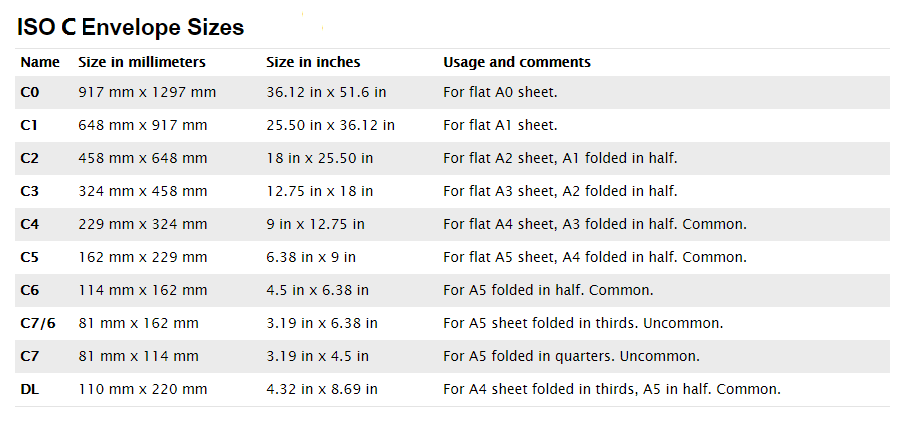 There are also some other special paper sizes based on but not in scope of ISO paper size standards. They are not suitable for the ratio of √2:1 between length and width. We list them here, just for your reference to the paper dimensions related to ISO standard paper sizes.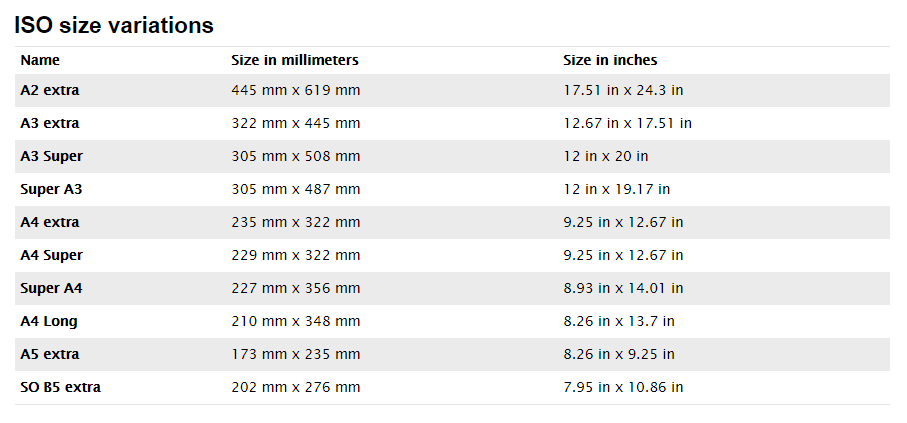 The application of ISO standard paper size greatly promotes the convenience of pure paper document exchange between countries in the non-streaming media information age. Moreover, the paper size of the same model can make the printing machines of the same model universal in different countries without changing any parameters.